About Me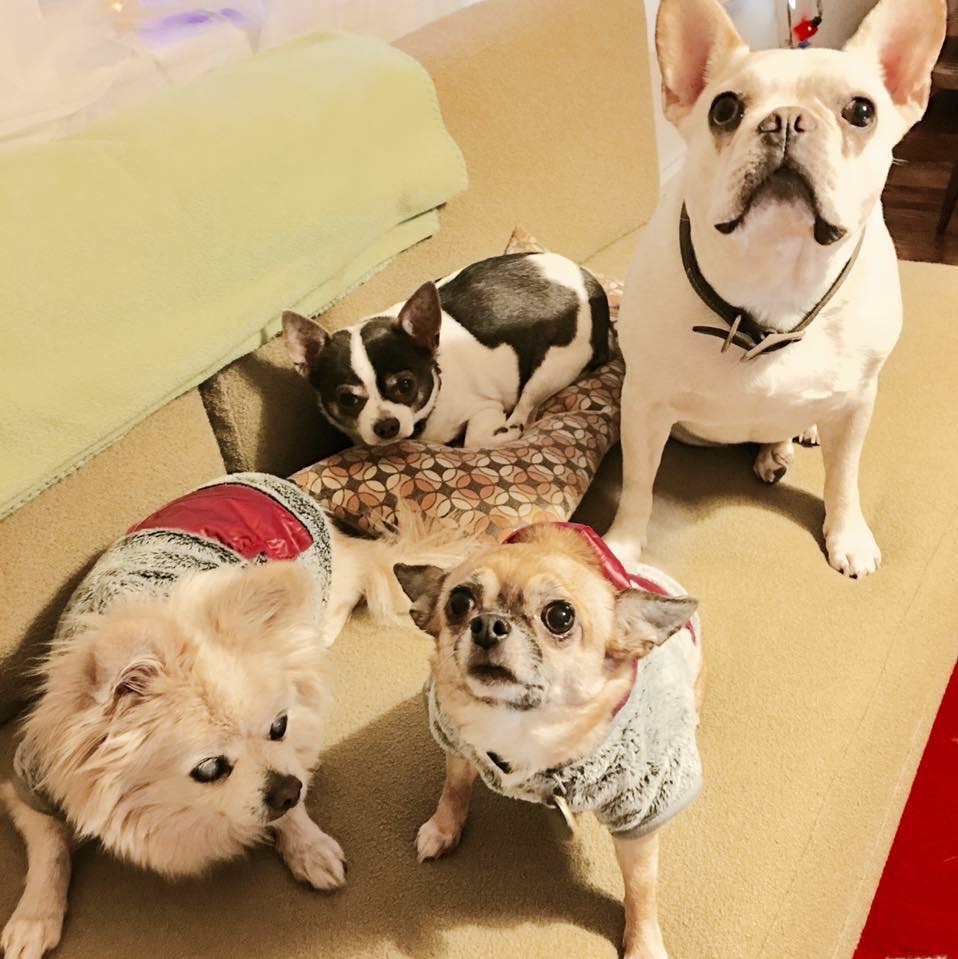 Furry Friends
Say hello to Lulu, Simon, Nesta, and Ferguson. As one friend recently described the group, we have a nice array of disabled doggie seniors.
Me
Just a quick background, I joined the faculty of Brophy College Preparatory in Phoenix, AZ in the summer of 2011 to teach in the Fine Arts Department. Brophy is a all boys private, Jesuit school with roughly 1300 students. What started as me teaching Art History and Drawing eventually turned into classes on Robots making Art, coding, and student DIY projects. This was the impetus for school administrators to use a technology based grant to renovate the school's library into an 11,000 SF makerspace that became my classroom. Myself and one other teacher were asked to design the curriculum, design the space, purchase the tools and materials, and teach the classes. We came up with Introduction to Innovative Technologies, which became a requirement for every incoming freshmen on campus. The semester long class focused on teaching students how to use CAD software, how to code, how to use circuitry, and be curious about the world around them.
Thanks for visiting
This website is a work in progress at the moment. If you have questions, please feel free to email me at noah@noahlewkowitz.com
Noah Lewkowitz
Teacher, Architect, Maker, Pilot?